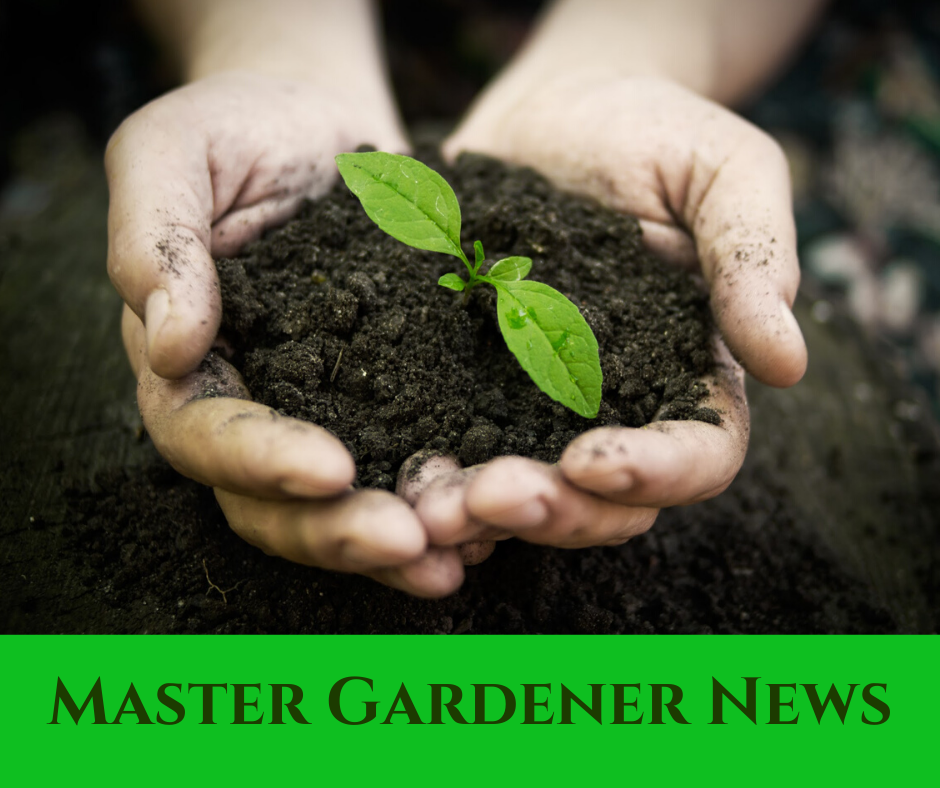 Wow, we have certainly had some crazy weather this past month - hot humid days, snow, late frosts, lack of rain. No one predicted this! By now most damaged plants and shrubs have recovered from those late frosts. Yes, we lost some flowers but the leaves have sprung back!
Here's what going on in our gardens this month:
SPRING BULBS - Deadheading tulips and daffodils and letting the leaves die down naturally to feed the bulbs. Cutting back seedheads of grape hyacinths and other little spring-flowering bulbs that set seed and will multiply too rapidly. This is also the right time to lift, divide & replant spring bulbs if flowers were absent or tiny due to overcrowding.
WATERING - We need to give consistent water to newly planted beds and any relocated plants! Our veggie seeds and young plants will thrive if given enough moisture while they establish roots. We must not forget to water young trees too! TIP- early morning is best. We try to avoid evening watering as it invites trouble such as mildew. More watering tips.
PLANTING - Our warm-season crops are now in but we're still planning to put more seeds into our veggie beds over the coming weeks. For those lucky enough to have space, we will keep planting more rows of peas, beans, lettuce every few weeks. For those short of space, wait until after harvesting a row, then replant in that space. Here's a 12 minute Video all about succession planting.
STAKING/SUPPORTING - the peony rings are in place, allowing the stems to grow through so the heads will develop just above the ring and be supported instead of flopping at the first sign of rain! We're also caging our tomatoes, and staking or trellising our climbing beans, squash, gourds, etc.
HOUSEPLANTS - bringing them out onto our porches and decks. TIP - To avoid sunburn, give them time to acclimatize in a shady spot for 10 days before setting out in the full sun.
THINNING - Some tiny seeds ( especially Beets) are always too close together so the seedlings will need to be thinned to create enough space for each beet to develop. It hurts to pull those extra seedlings but we just have to do it.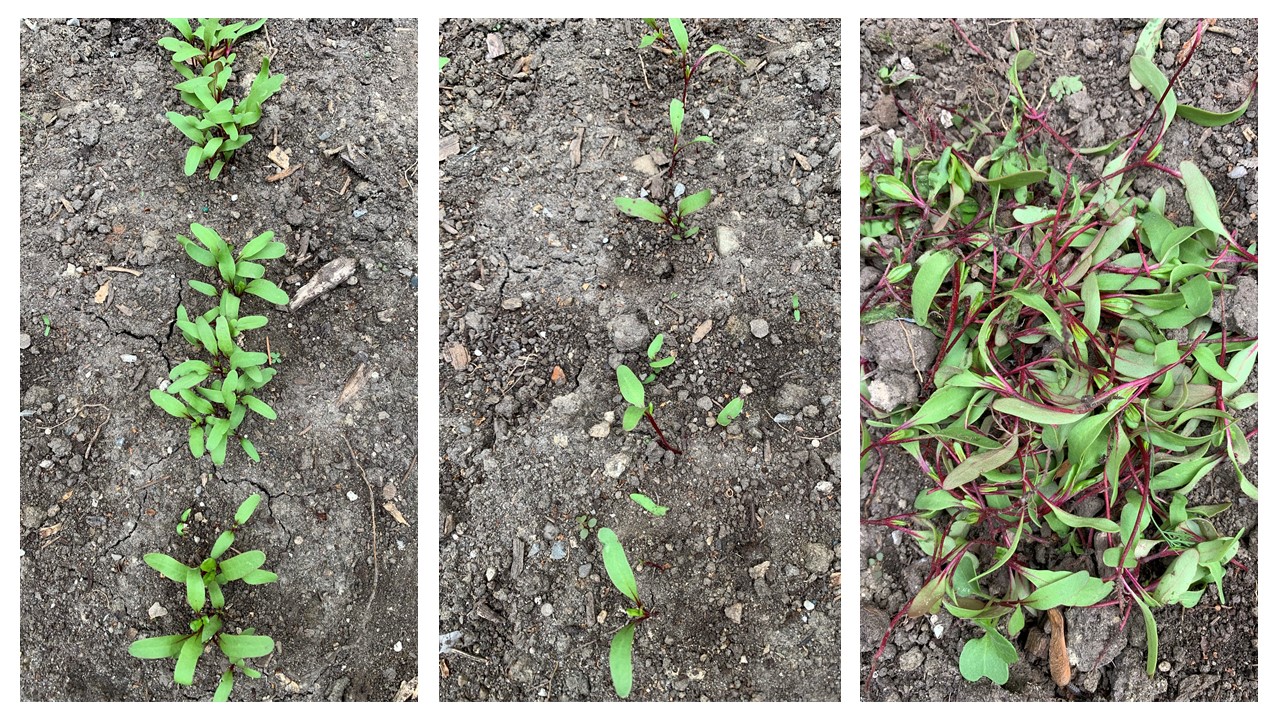 PRUNING - This month we prune the earliest spring flowering shrubs right after their blooms die; just to shape them up a bit. We also tackle 'candling' the pines to keep them tidy and bushy. This is especially important for Mugo pines. For more about pruning, see our blog post below.
MONITORING PESTS & DISEASE. We've already been using our hoses to blast aphids off the roses. We've stocked up on insecticidal soap as it's the only "chemical" we typically use. Hand-picking is the best way we've found to deal with Japanese beetles (coming soon!) and lily leaf beetles (here now!) Those bright red devils have been decimating native and oriental lilies. We must be vigilant in removing eggs as well as beetles.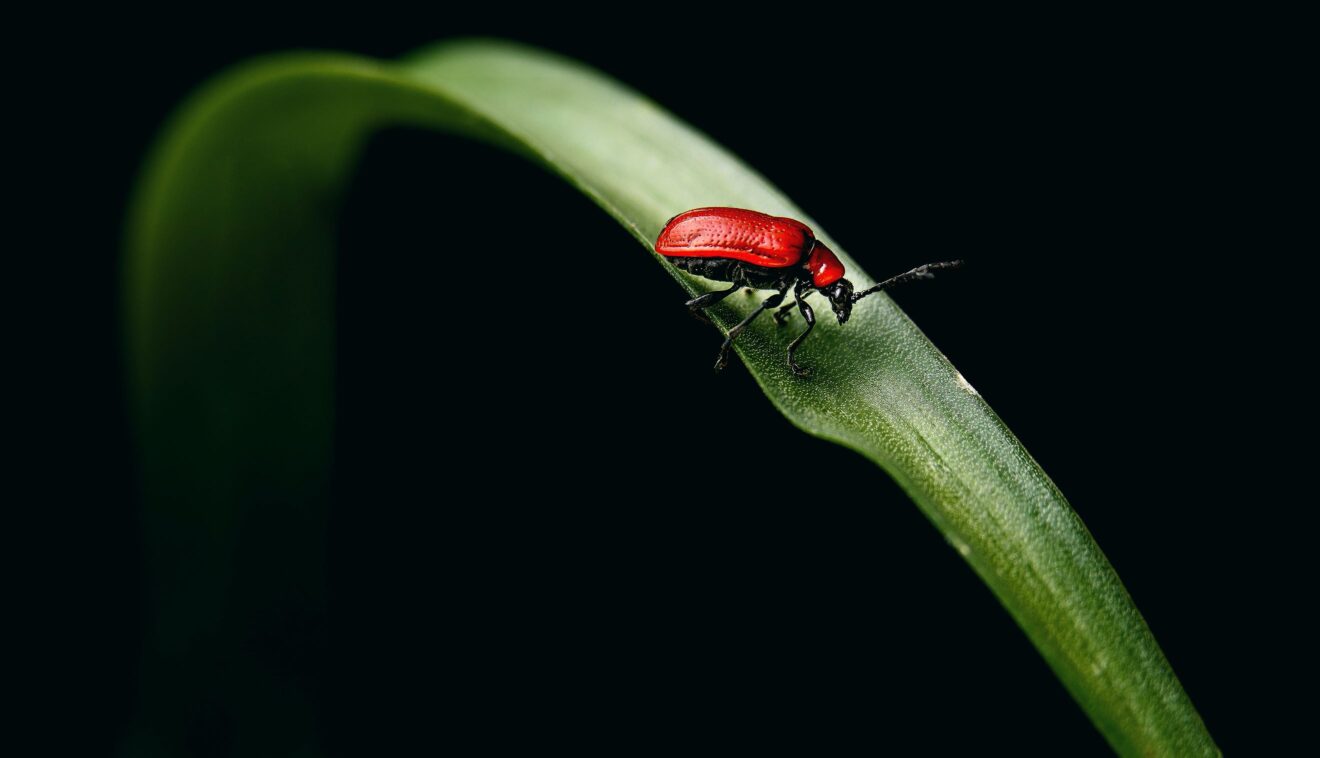 Weeding - Yes it's on the list every month. We try to keep on top of those sneaky weeds so they don't steal moisture and nutrients and we certainly don't want them to go to seed and create more baby weeds!
Many invasive or overly aggressive plants get a foothold in new gardens by being shared. So we have learned to do some research before saying yes. Be careful of free gifts!
Phragmites australis, is now taking over roadsides, edges of rivers, and streams. Learn how to recognize this hostile plant and help limit its spread. (Yep, a gardener originally brought it here..and shared it.)


Spring brings hope - New growth, colour and Vaccines!
One minute there's snow on the ground. The next there's the sun in your eyes. Check out this hopeful message and the music that goes with it!


Pruning trees and shrubs - Basics to know!
Pruning is a very useful garden maintenance practice that is best done proactively before troubles arise. Learn the basics and HOW TO deal with the three D's!


Are weeds, pests, and diseases creeping their way into your garden every Spring? Worry no more – you can solarize your garden woes away. But first, know the drawbacks.
Woodlands and Trails in London area to explore
A list of

terrific areas where we enjoy hiking, finding and identifying native plants, and exploring

woodland trails around London.




Want to Subscribe?
If this was forwarded to you, you may wish to subscribe to our next newsletter.