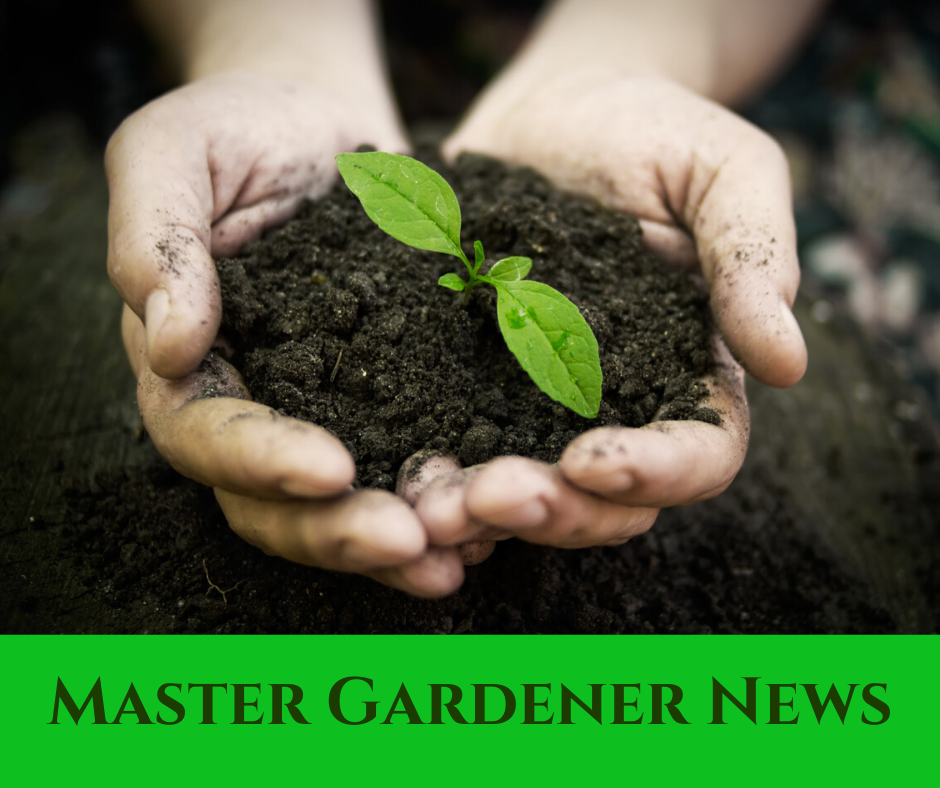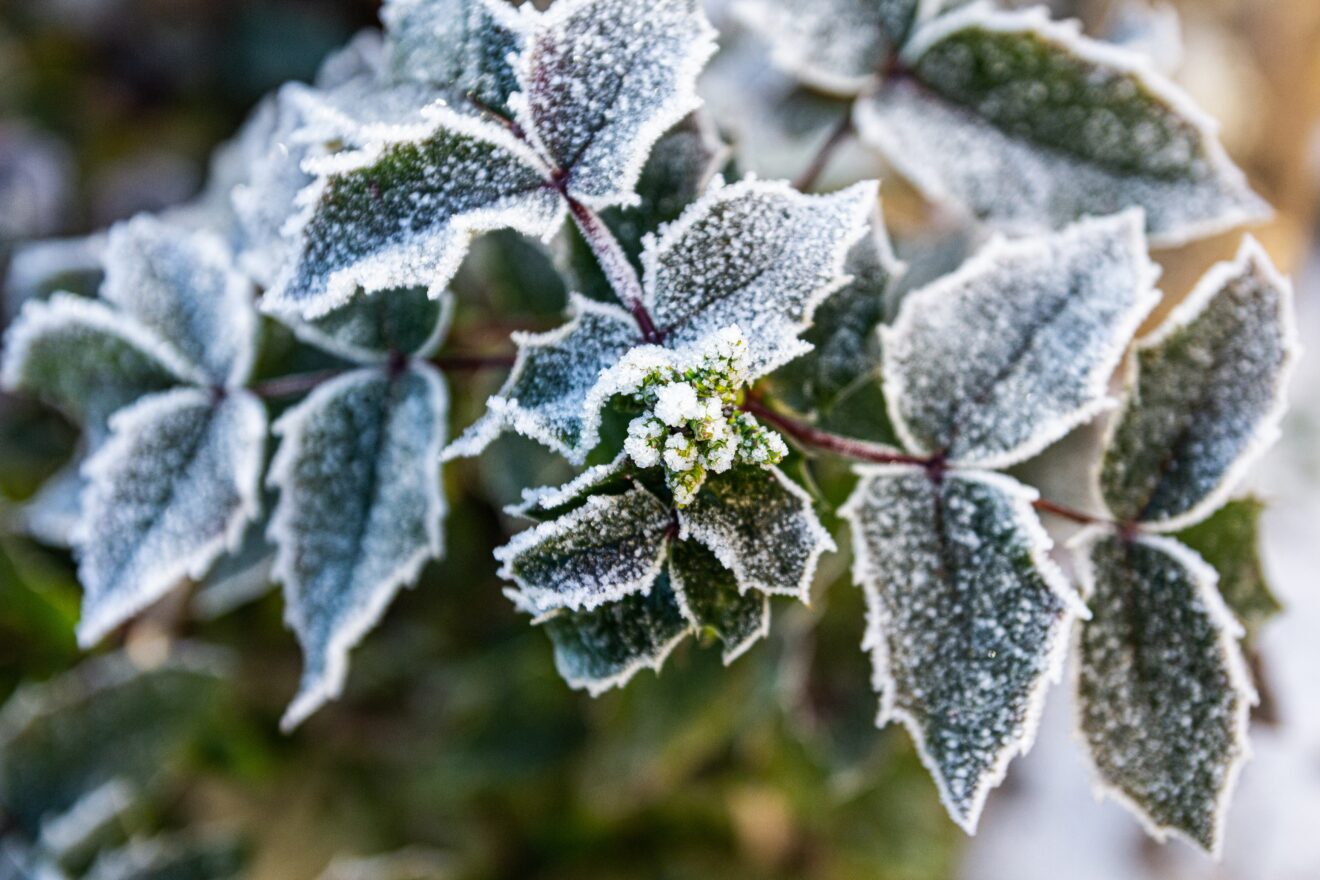 Yes, the weather outside is frightful but we're warm and cozy inside while we tend to our indoor gardens. Lots to share with you this month!
Did you Know?
Keepin' it Green - Ever wondered how your neighbour's Christmas tree keeps its needles all season long? It's not about the variety of the tree, it's the steps taken when you bring your tree home. First, be sure to make a fresh 1/2" cut perpendicular to the trunk before bringing it indoors. Second, ensure your tree stand is large enough for the trunk - the tree absorbs water through the outer wood and if you whittle that down to make the tree fit into the stand, you limit its water absorption. Finally, keep the base filled with water and check it daily! You can help prevent your tree from drying out by keeping it away from heaters and out of direct sunlight. Finally, be sure to strip it of all ornaments and tinsel before bringing it to the London EnviroDepot.
Storing Bulbs properly to avoid rot - You've dug up your tender bulbs, dried them out, and packed them in a cardboard box between layers of peat moss, wood shavings or coir. Now comes the real challenge: where to put them? Bulbs need to be stored at about 2-7C and at about 50% humidity. Finding a frost-free area that won't dehydrate your bulbs can be a challenge. A root cellar or unheated part of the basement can be a great option. You can also use an insulated garage if it remains frost-free. Be sure to check them periodically; if they are dehydrated, you can lightly spray them with a spray bottle. If they are rotting, discard the bulb or cut out the damaged tissue. There are a few extra steps to wintering those tender bulbs, but each of those little bulbs is a winter promise of a fantastic summer garden! More Tips
Making a Garden Indoors - Have you been caught walking out of the grocery store with a baby African Violet? Perhaps that you just couldn't resist that Sanseveria at the garden centre? I have found myself adding all sorts of greenery to my home since covid started. And while I had to learn to not love them to death (overwatering in winter is a primary cause of houseplant death) they have brightened my winter months. This article by the Toronto Master Gardeners has excellent general advice for the care of your new arrivals.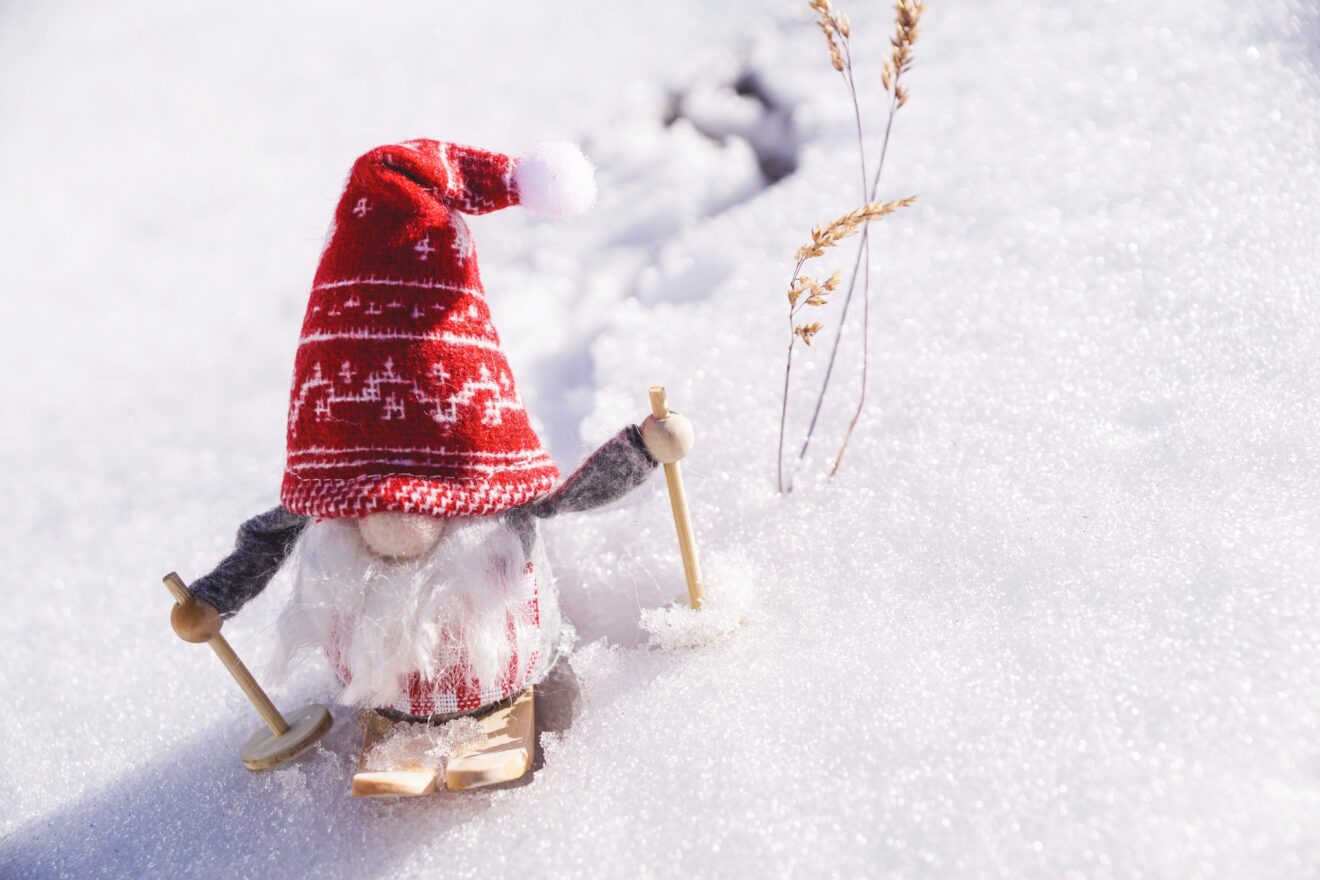 Holiday Plants can last all season - Tis the season for all those holiday plant favourites! Poinsettias, Christmas Cactus, and Frosty Fern are the holiday treats I look forward to! And while there is no guilt in discarding these plants with the Christmas tree, they can be enjoyed for months with the proper conditions. Poinsettias and Christmas Cactus both like bright, cool rooms away from warm or cold drafts. Avoid overwatering them - give these plants a thorough drink only when they feel dry. Christmas Cactuses like it humid and would appreciate being grown in a tray of pebbles with water. Frosty Ferns love humidity too. They are great plants for the bathroom and enjoy being misted and growing in a tray of pebbles. Keep them out of direct sunlight as this may brown the foliage. And don't be afraid to take your pruners to your Frosty Fern and give them a good haircut - trimming back their rapid growth will keep them looking their best. Here's how to help your Christmas plants thrive and rebloom.
Poinsettias are not poisonous - it's a common misconception that they're poisonous and to make a point that it's not true, Will Heeman has even resorted to publicly eating them! However, they can cause minor allergic skin irritations and nausea (if large quantities are ingested by a puppy for instance) so it's best not to allow snacking. Here's more about how to grow and care for poinsettias
Let your Christmas trees be wild and free in January!
Do you still love your cut Christmas tree long after everyone has taken theirs down? Why not share the love by decorating it for the birds? After removing all the decorations and tinsel, stand your tree outside and secure it against winter winds in an area where you can enjoy seeing it. Then fill it with winter cheer and decorations for the birds such as popcorn garlands, suet balls, and fruit rings. The tree will provide added shelter and food for the birds and hours of entertainment for you.
More about Recycling Christmas trees for wildlife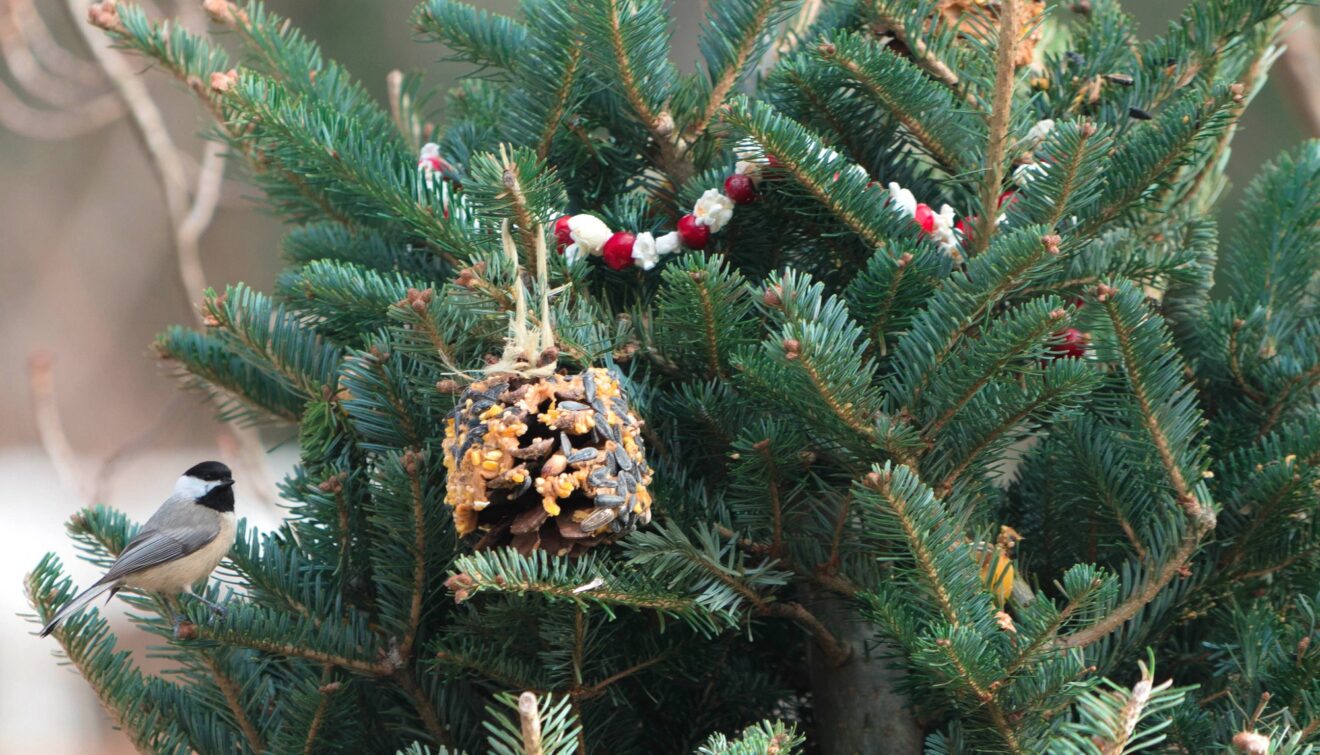 NO-NO of the Month
It's best not to listen too much to bad tidings. Do enjoy your warm, cozy homes and share what you can with others to make the season meaningful and bright. Happy Holidays to all!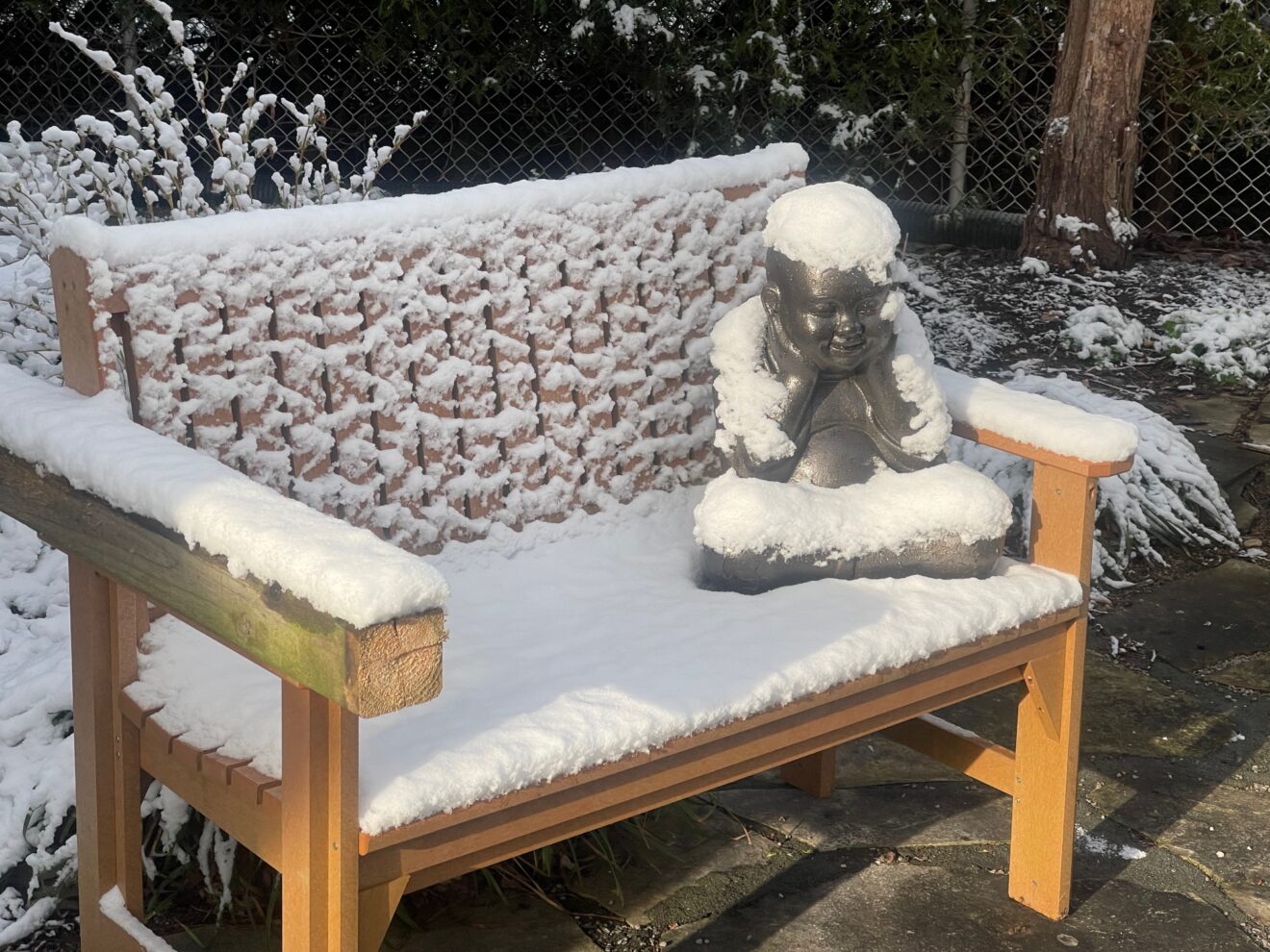 12 Favourite Christmas Plants - colour, fragrance, food!
As the snow falls and cold winds blow, we Canadians move indoors and dream of next year's garden. In the spirit of the coming festive events, here are 12 favourite plants - some decorative, some food, and some traditional!


Cranberries - So many assumptions proven wrong
Maybe some of you also have assumptions about cranberries and how they're grown. Read more to find out if you're right or wrong.


Food is too expensive to waste. Tips to reduce cost and environmental impact
Wow, the cost of food these days! Most gardeners don't waste much food but we can all learn another tip or two. This post inspires us all to grow what we need, preserve what we can, use all parts of the plant when possible, and compost what's left to feed the soil.


Economical vegetables to grow - for $, space & time
We are often short of time, space, or money. While we're planning our gardens for next season, we'll want to consider the best choices of vegetables to grow ourselves.


Keyhole Garden Composting - unique idea for small beds
How do you compost organic kitchen and garden waste if you have no space for a traditional composter?

Keyhole Garden composting is an effective and eco-friendly method.




Seedy Saturday Garden Fest - Save the Date April 23, 2022
New Date and New Venue! There is something for everyone at Seedy Saturday. Learn from 3 talks about the best growing practices. Shop the marketplace for high-quality, unique, or organic seeds, garden supplies, local food, skincare, and decor. If you love gardening, this is the event you won't want to miss!


Gardening Course 'Seeds to Table' 2022 - Waitlist is FULL
This 8-week vegetable gardening course is always popular. Due to restrictions, we can only accommodate those already on the Waitlist. Sorry! Watch for next year's announcement so you can learn how to grow your own healthy food with hands-on time in the greenhouse plus classroom instruction.


Want to Subscribe?
If this was forwarded to you, you may wish to subscribe to our next newsletter.