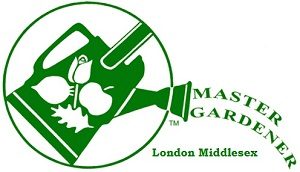 There's still great gardening weather ahead.
Check out our upcoming event and latest articles below. Fall is the ideal time to enjoy our gardens!


What are we doing in our gardens right now?
Digging and dividing perennials
Planting new shrubs and trees (as many natives as possible)
Buying seed garlic and flowering spring bulbs to plant soon
Creating fall container displays (see the inspiring ideas below)
Adding compost to garden beds and topdressing our lawns.
Digging out pesky weeds so they don't get ahead of us next spring.
Leaving stems & seed heads for the birds. Mulching healthy leaves into the beds.
Cleaning and bringing our tropicals back indoors.
Dusting off our row covers to be prepared for a light frost.
Master Gardener Upcoming Events
Learn to create or modify gardens for all to enjoy. Focus on Healthy Gardening Practices and Design & Management of gardens for those with Impairments or Disabilities.
- Sun, Oct 20th, 2019 8:30am -3:30pm
- Civic Gardens 625 Springbank Drive
-
$60 pp incl 3 Speakers & Lunch
Not much of a Winter really with the light snow cover and milder temperatures. What does this mean for our gardens?
Winter Gardening - Yes you Can!
Winter Gardening? With a little planning and careful plant selection, you can garden and eat produce from your garden all winter!
Community Gardens - No space? You can still have a garden!
Community Garden plots offer space to grow affordable healthy and tasty food! Need room to grow? Check out what's available in London!
Plants provide us with 80 percent of the food we eat and 98 percent of the oxygen we breathe. Protecting Canada's plants is essential to food security and to the well-being of all Canadians. We each have a role to play in protecting Canada's plants.
Asian greens - grow your own
Asian greens - grow your own tasty leaves for salads, stirfries and more. These dark green leaves are healthy and attractive additions to your plate.
Garlic lover? It's time to plant!
Garlic is quite easy to grow and yummy to enjoy. The time to plant garlic is fall. Canadian icon Mark Cullen shares his tips and an easy How-To video.
Landscaping and Resale value
How you landscape and maintain your property is one major factor in resale value. Learn what styles appeal the most to buyers.
Want to Subscribe?
If this was forwarded to you, you may wish to subscribe to our next newsletter.